"Congratulations on another terrific education piece."
Janice Baker, M.B.A., R.D., CDE, CNSC, BC-ADM
This virtual retreat provides nine learning modules that follow the best selling book, The Core Concepts of Mindful Eating: Professional Edition. Each module is broken down into small interactive segments, which will transform the eating experience. Woven into each module is a Mindful Movement and meditation element.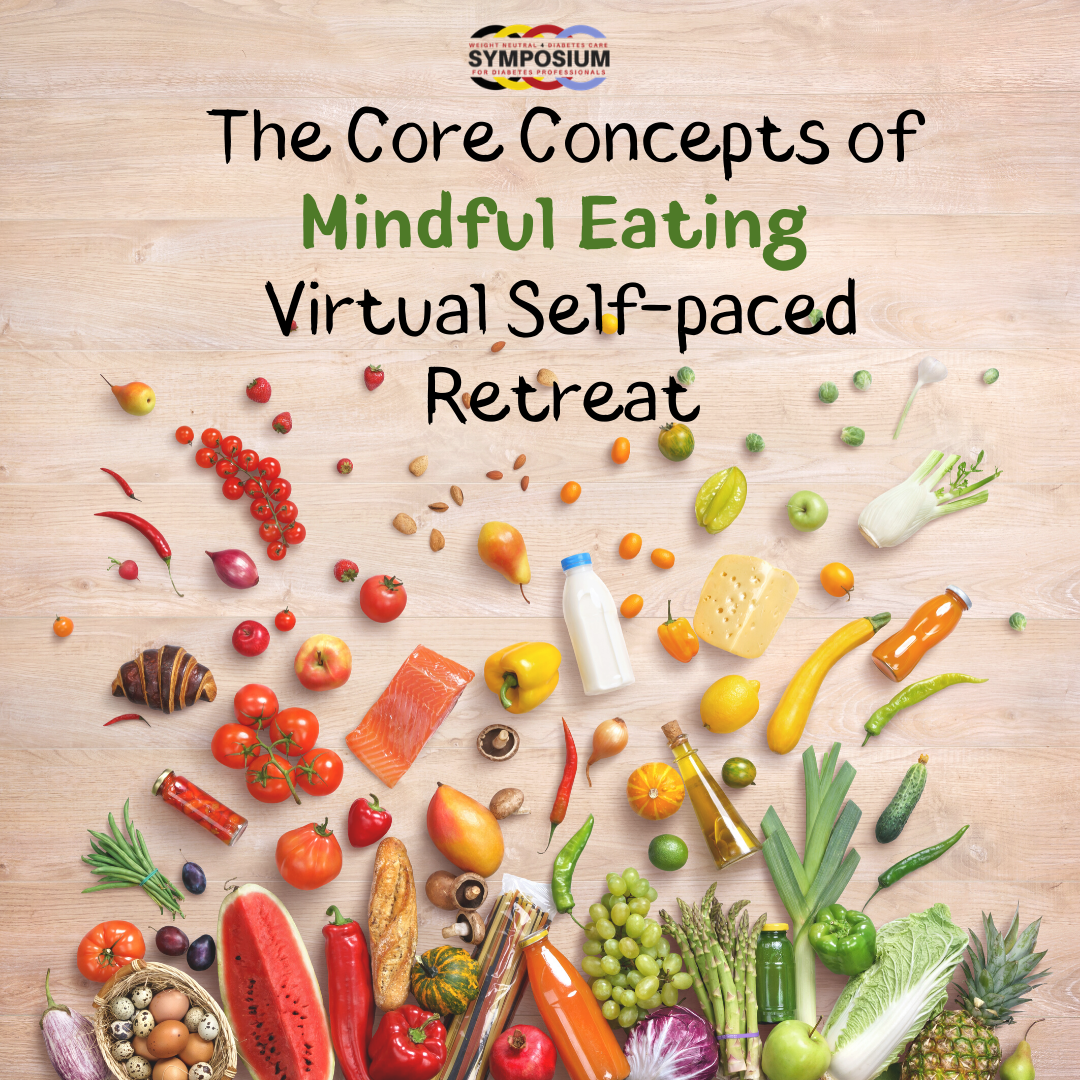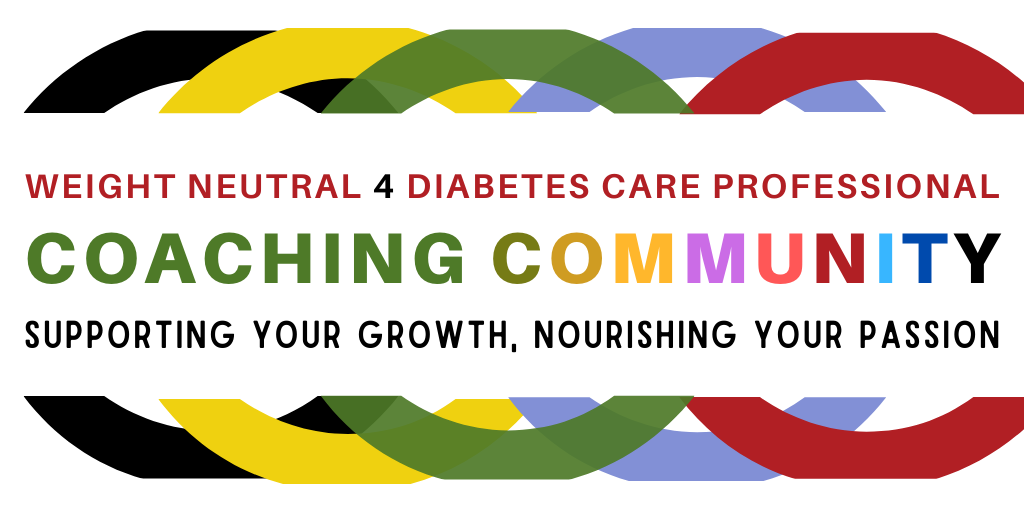 WN4DC Symposium Coaching
Now you can get the support you crave, deepen your knowledge, implement learning, and meet with peers and seasoned professionals at an affordable price. This live, small group coaching program will accelerate professional growth for HAES aligned healthcare professionals interested in Weight Neutral Diabetes Care, Mindful Eating, Motivational Interviewing, and Disordered Eating counseling.
Learn more about this fantastic opportunity which launches on August 3, 2020
New! WN4DC Symposium Coaching
"This course was completing engaging!"
Participant
Clients with diabetes often express fears of weight shifting and weight gain. Discover how to these challenging conversations by promoting size acceptance and exploring size diversity. Explore enjoyable movement for health, well being, and blood sugar control without encouraging unsustainable behavioral changes for your clients with elevated blood sugar! This accelerated program will have you practice the Motivational Interviewing micro-skills and shows you how to incorporate a non-diet, patient-centered approach to diabetes care.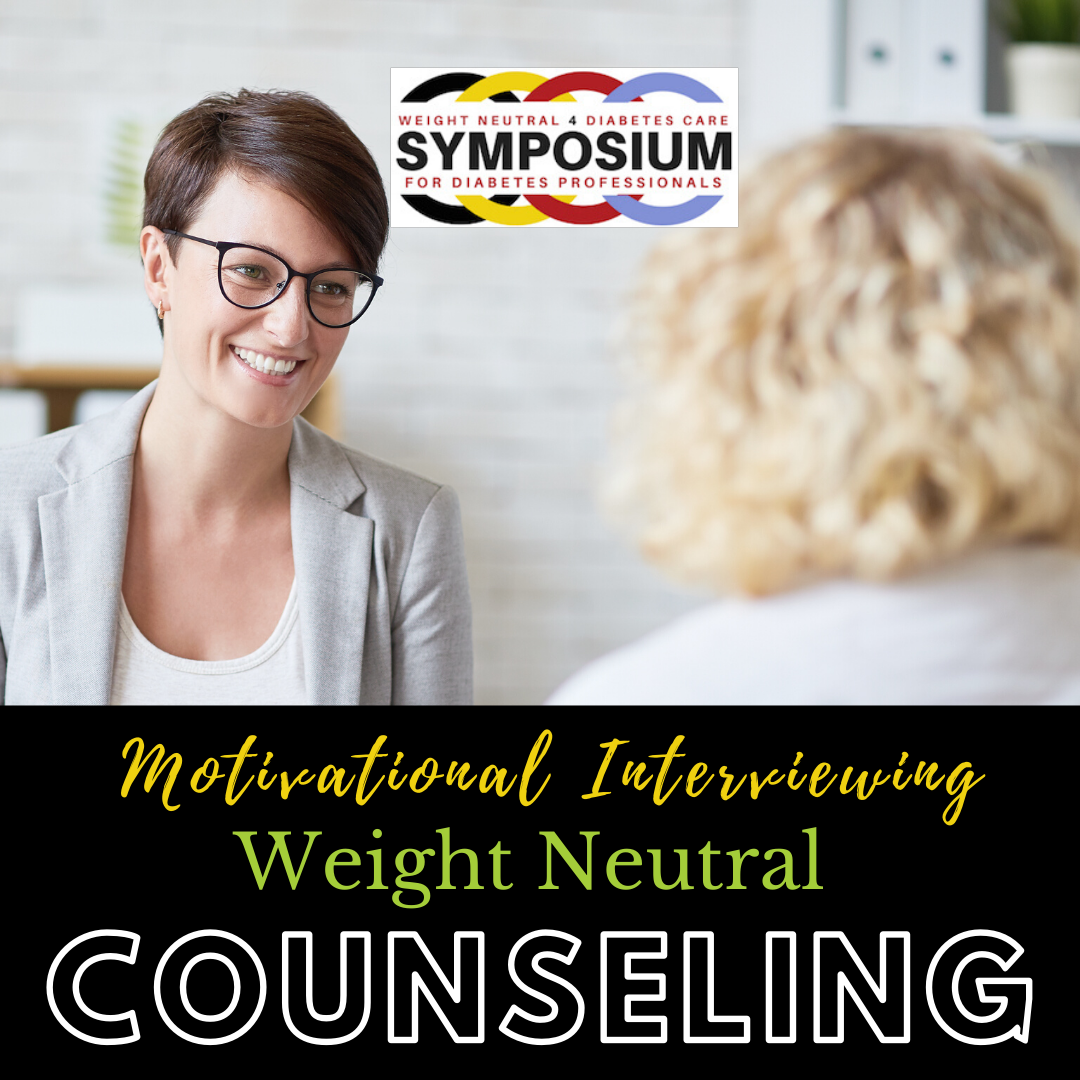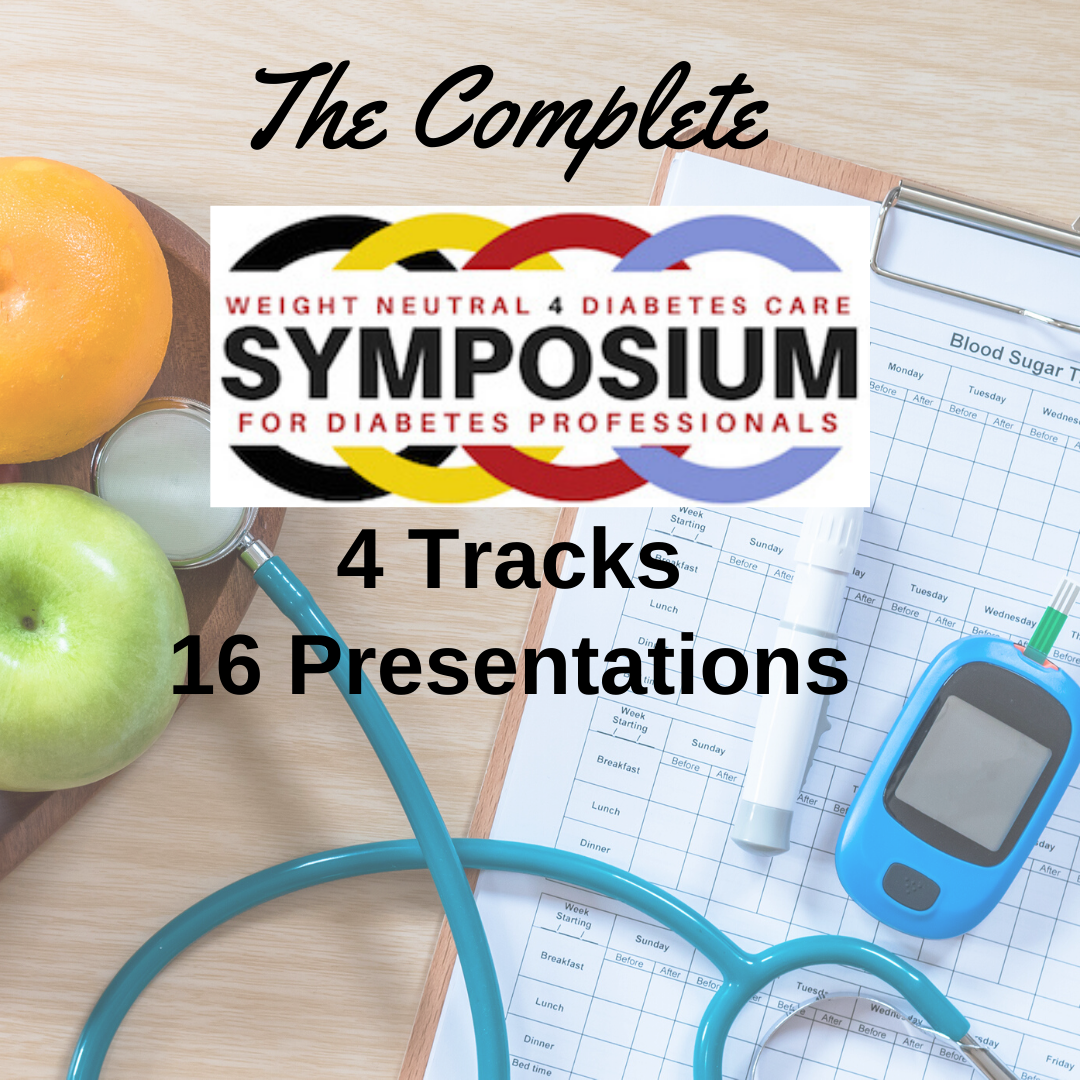 "This symposium was a game-changer for diabetes care. Until now, we've had to translate and filter information in diabetes education for weight inclusivity. It was so nice to have an entire symposium steeped in research and approaches that focused on being weight inclusive. Thank you!"
Lindsay Stenovec, MS, RD, CEDRD-S San Diego, CA, USA
If you missed the WN4DC Symposium last summer, don't worry! This amazing course is awill help you develop a clear path to help clients with diabetes step away from unsustainable lifestyle changes, and unpack diet-culture
There is over 16 presentions by weight neutral diabetes experts assuring to help you get ready to change your personal perspective to diabetes care and empower you and your clients.
"Eileen Rivera Ley is an amazing teacher, using her personal experience to provide practical ways I can help my blind and low vision clients"
Participant
This mini-course for healthcare providers is taught by accessibility ambassador Eileen Rivera Ley.
Get simple and practical ways healthcare providers can take to facilitate and effect telehealth visits with patients who have visual disabilities.
Discover five things to make telehealth visits more graceful and accessible for their blind and low vision patients.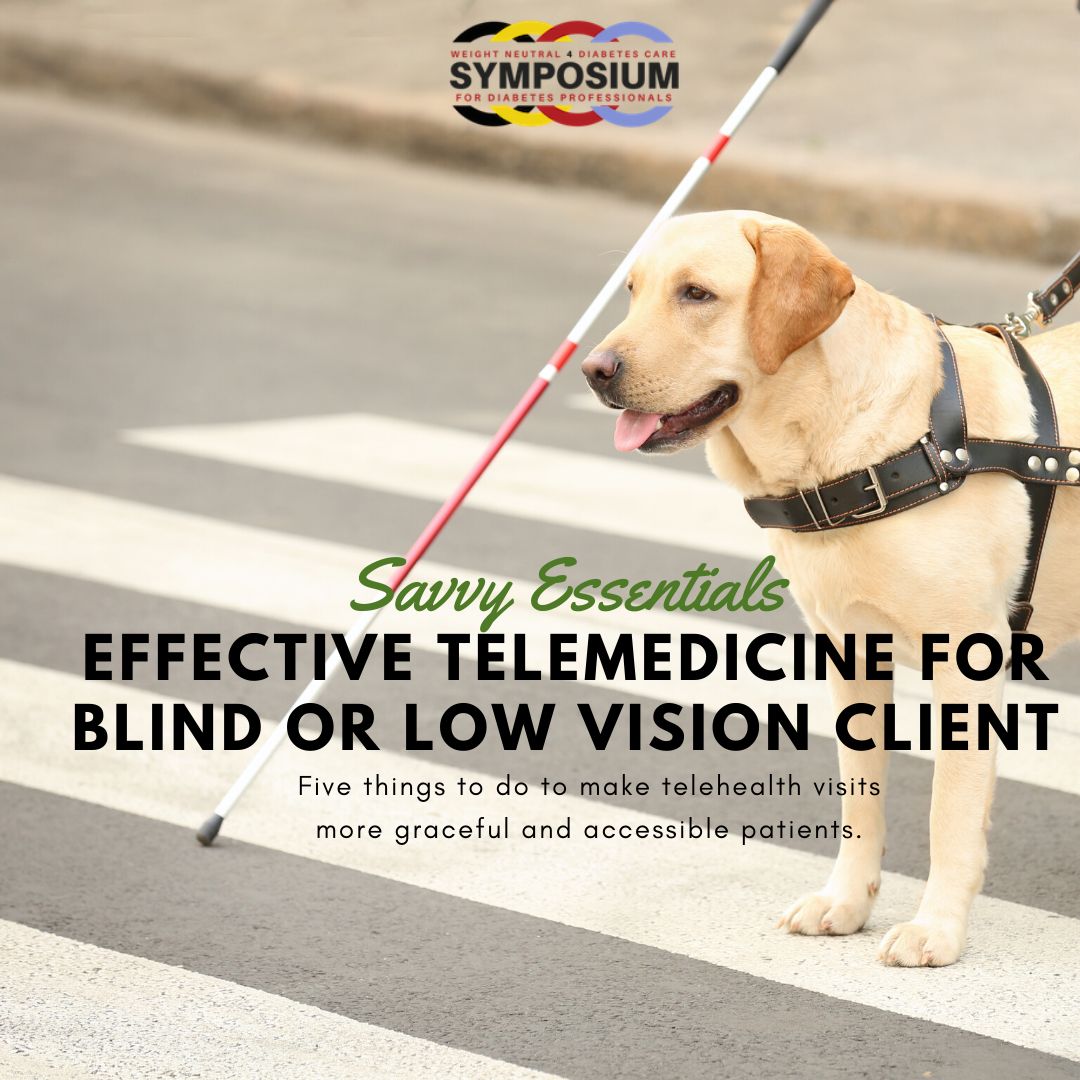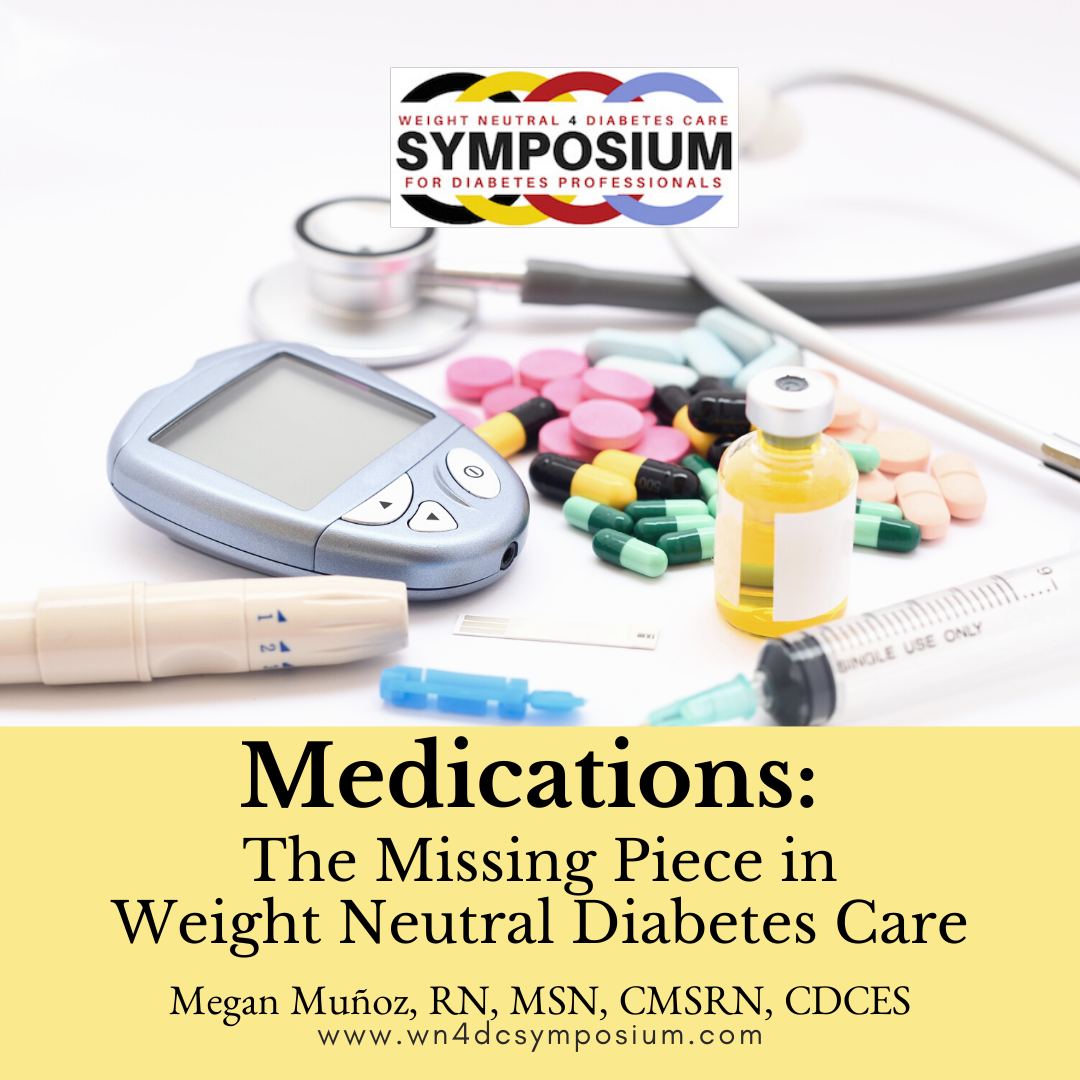 "This course provides a more comprehensive look at the use of medications in improving the lives of people living with diabetes than I have encountered before."
Marianne Evans-Ramsay, RDN, CDCES, LD
Medications: The Missing Piece In Weight Neutral Diabetes Care course will bring diabetes medication conversations to life, with tools and techniques that Megan has found to be successful.
Build your confidence and abilities to navigate medication options, client struggles with adherence, and provider inertia.
The added layer of a weight-neutral approach reduces stigmas in this client-centered conversation.