Individual Tracks On Sale
Select any of the four tracks to
learn how a nonjudgmental approach to diabetes care improves blood sugars, reduces trauma, decreases health inequity and disordered eating.
4 CPE $129 each track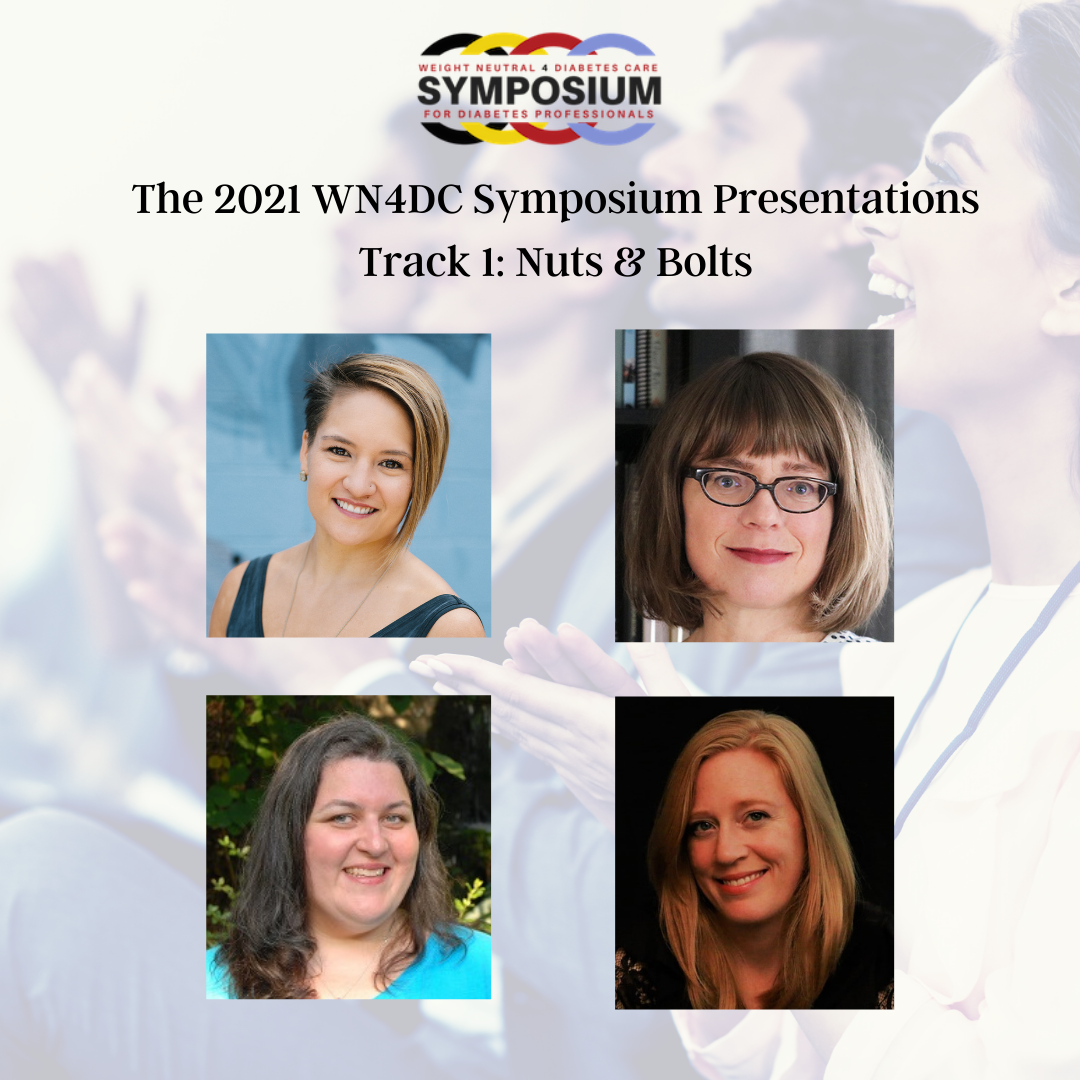 4 Amazing Speakers to guide your understanding!
How Health Inequity and Fat Stigma are Experienced (If an interaction felt icky, it probably was!) Presented by Kimberly Dark. This presentation asks how can stigmatizing concepts be reframed using neutral language? Join us and explore how "body awareness, conscious relaxation, and a will to help others" be promoted in stigmatized people?
Understanding Adverse Childhood Experiences Presented by Christine Cowart, MA, CARSS I. This presentation asks, what ACEs and trauma are, and how they can impact a person's ability to manage their blood sugar? Join us and explore ways common trauma presents and how to recognize it in your clients.
Subterranean Racism in our Food System Presented by Alex Askew. This presentation asks, how is bias and constructs of racism affecting the health equity of BIPOC communities? Join us and explore what actions are necessary for changing our current food system to more fair and just for those needing it the most?
How Weight Biased Research Contributes to Health Inequity. Presented by Margit I. Berman, Ph.D. This presentation asks, how does weight stigma and bias enter the research process? Join us and critique studies whose findings might have been affected by weight stigma, by identifying common sources of weight bias in the research process.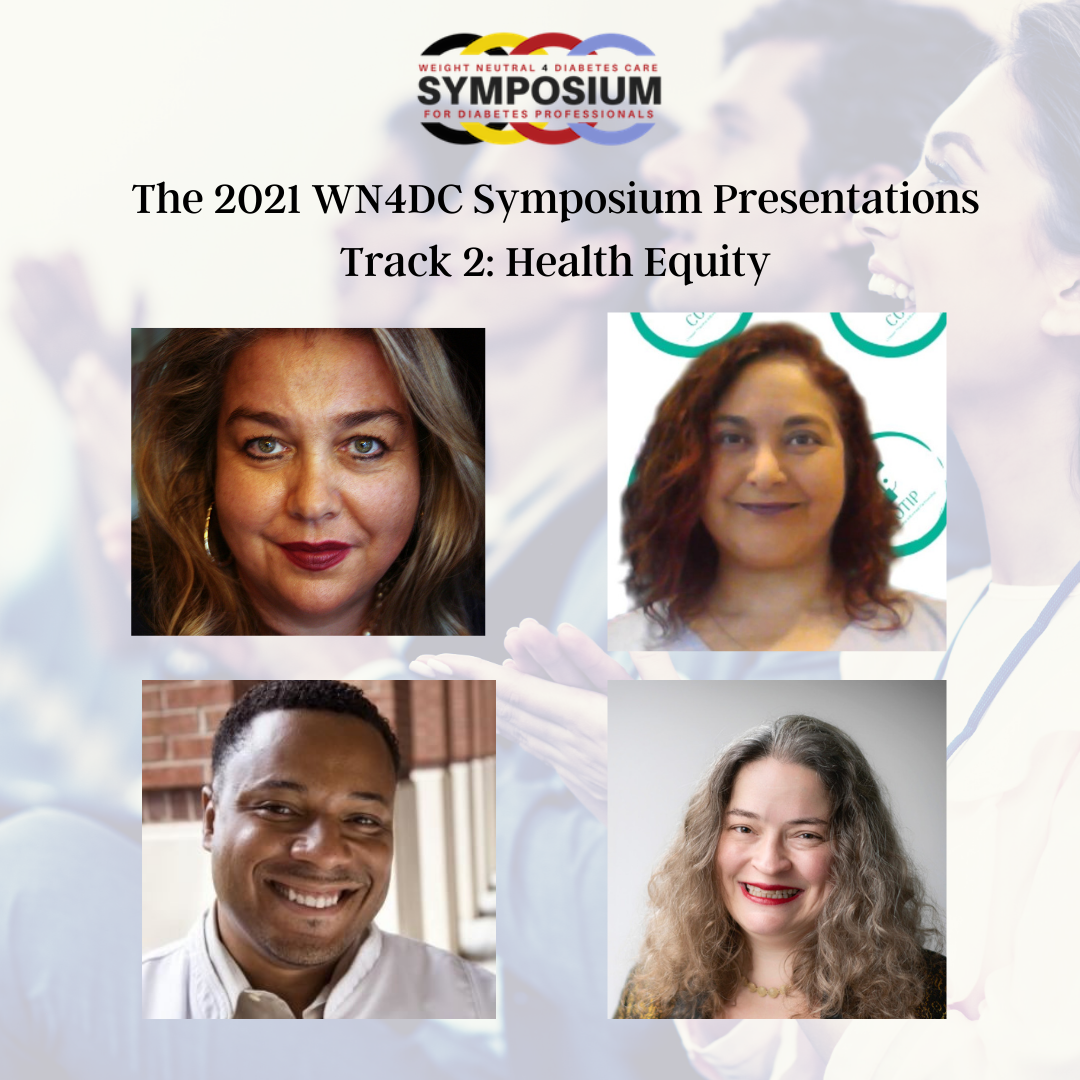 Clearing the Clouds of Bias when Assessing for Eating Disorders in Patients with Type 2 Diabetes Presented by Ashley Roehrig, MS, RDN, LDN. This presentation asks, how does weight bias influence our recognition of eating disorders in patients with Type 2 diabetes and how can we support our patients with a thorough, affirming weight-neutral assessment? Join us and explore atypical anorexia and restrict/binge cycle and related bias in healthcare resulting in misdiagnosis.
Preventing Disordered Eating with Gestational Diabetes Presented by McKenzie Caldwell, MPH, RDN. This presentation asks, how can registered dietitians leverage their skills to foster healthy relationships with food and body for clients with gestational diabetes? Join us and explore how to provide client-centered, weight inclusive nutrition education for blood glucose management in gestational diabetes.
Identifying Disordered Eating In An Older Adult Presented by Rebecca Scritchfield, RDN Author of Body Kindness. This presentation asks, how can you identify disordered eating and eating disorders in older adults with diabetes and help them create positive, self-care changes? Join us and explore the signs of disordered eating patterns and eating disorders in older adults with diabetes and examine effective approaches to address nutrition, self-care, and well-being concerns. 
Creating a Healthy Relationship With Movement  Presented by Ragen Chastain ACE: CHC, FTS, GFI  This presentation asks, how can I create a healthy, easy relationship with movement in a world that encourages that relationship to be unhealthy and difficult? Join us and explore relationship counseling for messy breakups with movement and keeping diet culture out of our movement practice.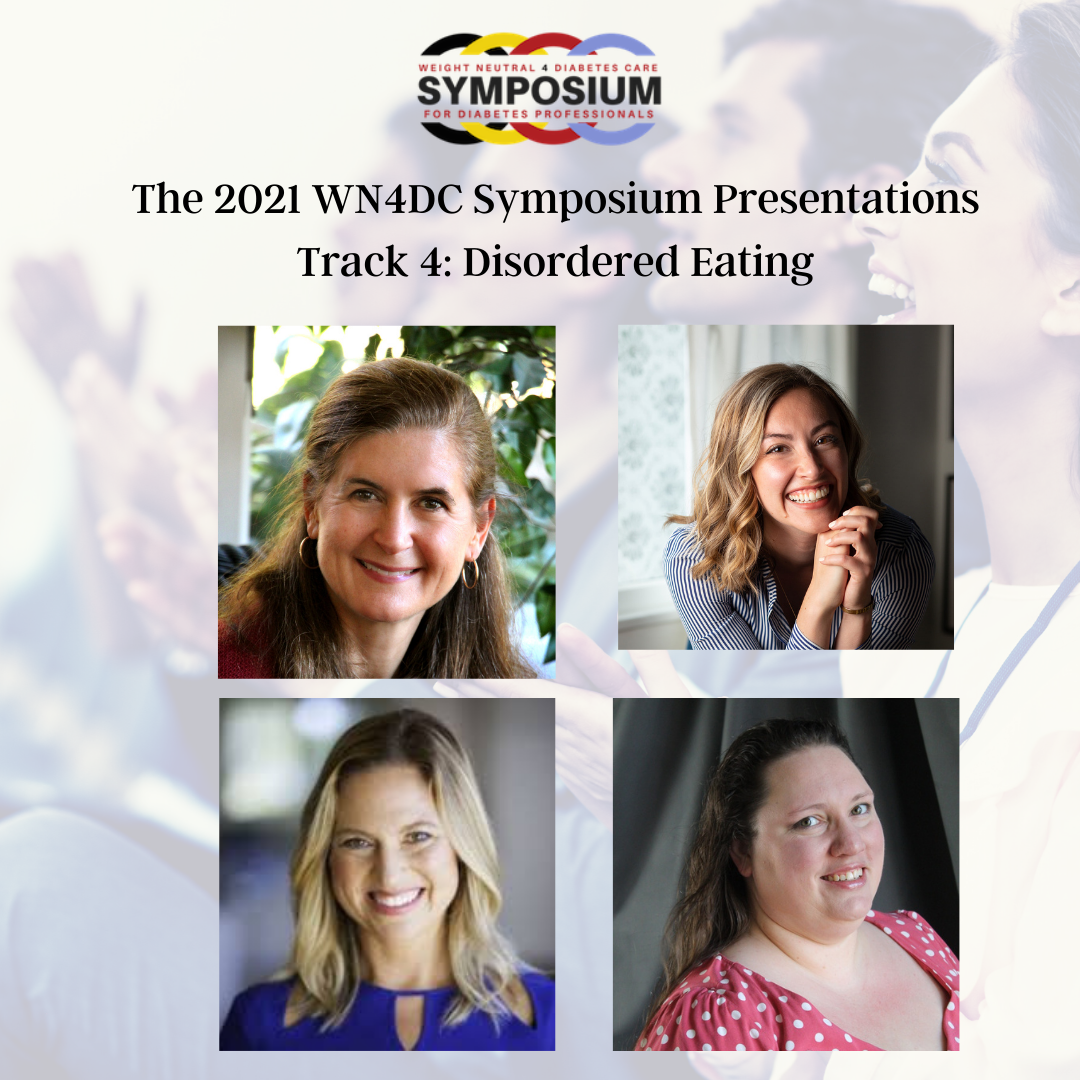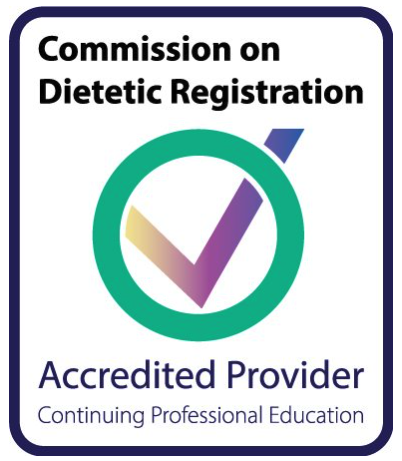 The WN4DC Symposium provides 4 CPE per track
Land Acknowledgements
The WN4DC Symposium home is located on N'dakinna, which is the traditional ancestral homeland of the Abenaki, Pennacook, and Wabanaki Peoples past and present. We acknowledge and honor with gratitude the land and waterways and the alnobak people who have stewarded  N'dakinna throughout the generations.