The Symposium is a guided, self-paced, online training which explores the value and impact of weight-neutral diabetes care. The conference has the quality, convenience, value, and commitment to weight-inclusive care you want. It raises the bar in diabetes care for ALL BODIES!
Weight-neutral professionals can now learn wherever there is an internet connection from 18 international experts regarding four distinct aspects of diabetes care. This curated program has been assembled with the learner in mind, building and layering learning, guiding content, providing resources, offering worksheets, and facilitating a deeper understanding of each learning track.  
Nuts and Bolts Track
This track is intended to update all professionals on some of the essential aspects of diabetes care in a weight-neutral way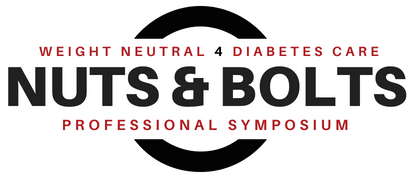 Nuts and Bolts
Level 1: Implementing National Guidelines from a Weight-Neutral Lens by Michelle May, M.D.
Level 2: "Gentle Nutrition" in the Prevention and Treatment of Type 2 Diabetes by Holly Paulsen RD, CEDRD-S, LD
Level 3: Insulin Resistance: Signs, Symptoms, and Causes by Laurie Klipfel RN, MSN, ANP-BC, CDE, WCC
Level 4: Clinical Implications of Faith-Based and Dietary Fasting with Diabetes Rahaf Al Bochi RDN, LD
Weight-Neutral Diabetes Care
This track is intended to unpack the weight science surrounding diabetes care and to help professional become clear that great diabetes care includes offering patients a weight-neutral approach to healthcare.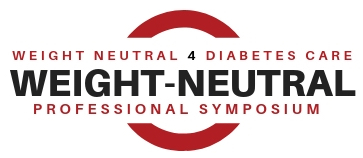 Level 1: The Power of a New Perspective: Incorporating Weight Neutrality into Diabetes Management by Elizabeth Michael MS, RDN, LDN, CDE
Level 2: Feeling the Weight of Expectation: offer support not stigma by Oli Williams PhD
Level 3: Why Diets Don't Work: How the Brain Fights Against Lasting Weight Loss by Sandra Aamodt Ph.D.
Level 4: A Weight Neutral Way to Work with Medications and Potential Side-effects by Lori Short-Zamudio
Weight Neutral Counseling
This track is intended to update all professionals on critical concepts and application of counseling and motivational interviewing skills in diabetes care weight-neutral way.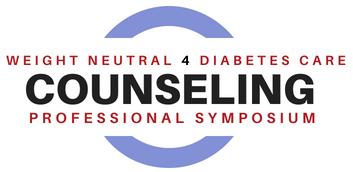 Level 1: Motivational Interviewing in Diabetes Self Management Education and Support by Mosadi Brown, MEd, RD
Level 2: Diagnosis and Shame by Julie M. Sweeney, RSSW, MTC
Level 3: Motivational Interviewing in Diabetes Care by Ellen R. Glovsky, PhD, RD, LDN
Level 4: What Motivates Change? Translating Theory into Practice by Dana Sturtevant, MS, RD
Disordered Eating and Diabetes Care
This track is intended to show the connection between the development of eating disorders and diabetes. The goal of this track is to help the professional have a solid foundation to identify when disordered eating is present and how to safely proceed. It will also offer training on how to steer clients away from choices which promote the development of disordered eating in a weight-neutral to weight-liberated way.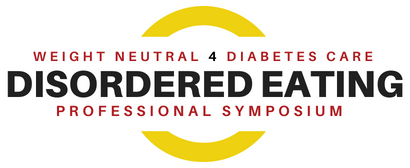 Level 1: The Medical Side - When Diabetes and Disordered Eating Collide by Dr. Lesley Williams, MD, CEDS
Level 2: Medical Care in Patients with Eating Disorders: Not About the Weight by Jennifer L. Gaudiani, MD, CEDS, FAED
Level 3: Nutritional and psychological treatment of disordered eating and diabetes: a 6-week eating class by Anny Ha, MS, RD, CEDRD, Nicole Napientek, MPH, RDN, Carolyn Fisher PhD, BCB
Level 4: Diabulimia and Beyond: Prevention, Identification, and Treatment of Eating Disorders in People with Type 1 Diabetes by Erin Phillips, MPH, RD, CDE
FAQ
Where are the CPE awared from? The WN4DC has been awared 16 CPE, four per track from the Commission of Dietetic Registration.
How long do I have to access the course? The course CPE are available until July 30, 2021
How long can I take to complete the CPE. The CPE are avaiilable until July, 2021.
Can Diabetes Care and Education Specialist, CDCES use these CPE? Yes, to maintain your CDCES certification. If you are not a dietitian (such as a nurse or pharmacist) check with your board to verify professional credits.