For Non-IDC members
This 5-hours live training on
Trauma-Informed Care
is your chance to understand:
How trauma is defined
Learn about the different types of trauma - personal, environmental, community, and generational
Explore the purpose of a trauma-informed approach.
Identify four key assumptions of a trauma-informed approach? 
Understand and apply the six principles of implementing a trauma-informed approach 
Explore how trauma impacts health, self-care, and health equity. 
Understand trauma in the context of your community 
How does trauma Intersect with our ability to communicate, develop, engage in self-assessment, what is the research and impact of trauma on race, gender, social determinates of health?
How can you effectively assess disrupting inadequate systems to improve patient outcomes and experiences?
What is the role of identifying and strengthening resilience in addressing trauma-informed care?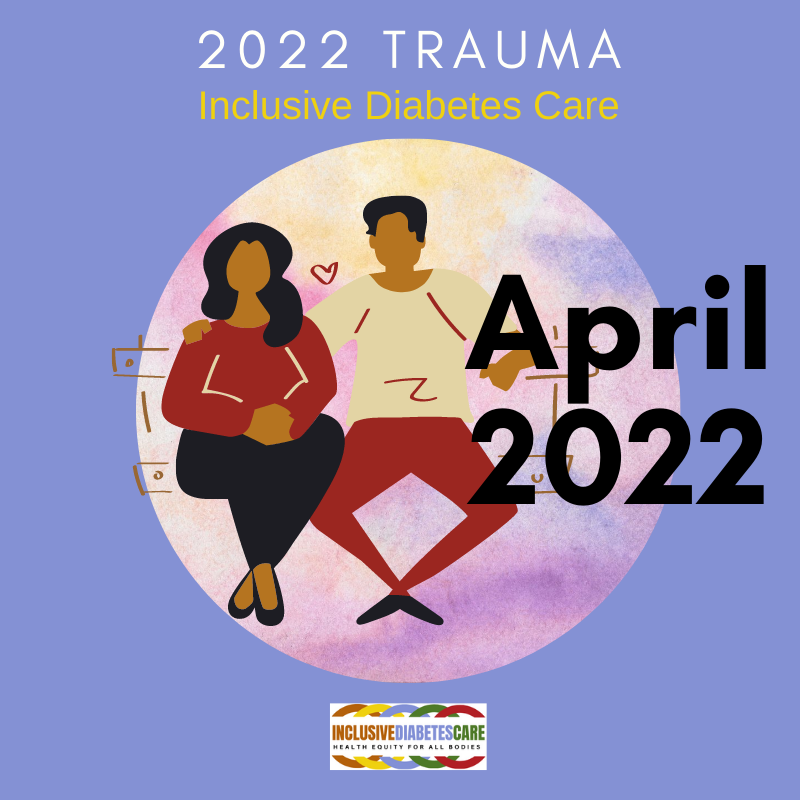 This program will be offered as a one-day virtual training in April 2022.
5-hours of Continuing Professionals Education, CPE will be obtained from the Commission of Dietetic Registration, CDR.
The recorded program will be available for IDC members.
Become an IDC Member!
Trauma-informed care for diabetes is part of your IDC membership and will help you complete your IDC Certificate. There are so many benefits of becoming an IDC Member including this course! That is right, when you become an IDC member you will gain access to this course, 10-hours of coaching, the IDC Certificate pathway and access to our amazing recorded content!