This course will update all professionals on critical concepts and application of counseling and motivational interviewing skills in diabetes care weight-neutral way.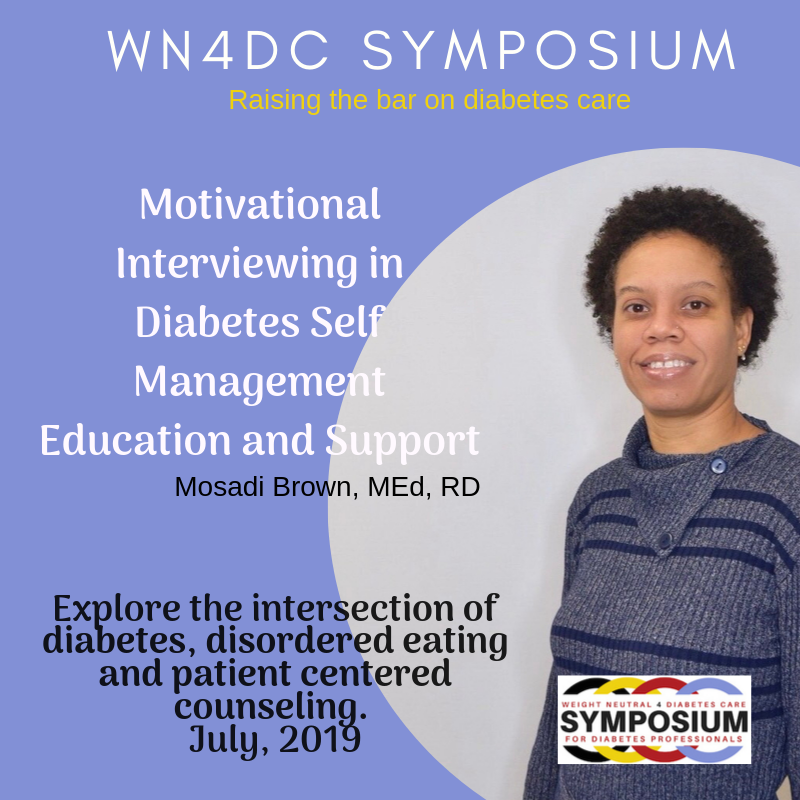 Contextual Influences in Diabetes Self-Management Education (SME) Programs
Diabetes self-management education (SME) programs are holistic approaches to support people living with chronic conditions to improve their health status, clinical outcomes, and quality of life. SME interventions are enhanced when coupled with chronic disease self-management support (SMS). SMS comprises ongoing services provided by the program or health care provider to promote sustained improvement to outcomes in the long term. Counseling vulnerable populations is a challenge for many healthcare providers. This presentation will address contextual influences on chronic disease as well as comparing and contrasting motivational interviewing (MI), guided self-determination (GSD) and illness integration support as a means to counsel vulnerable groups. Additionally, this presentation will include case studies that provide practical application for bridging contextual influences or barriers with patient counseling to promote improvements in their health outcomes.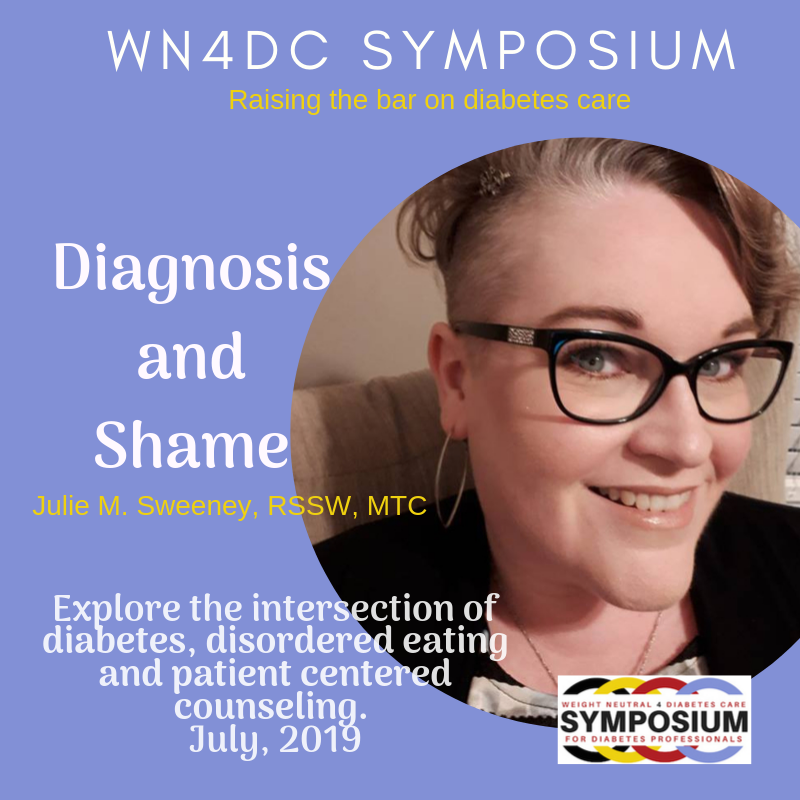 Diagnosis and Shame
This talk will help you work with clients who are struggling to process their diagnosis, whether it is new or not. Bringing clients to a weight neutral approach through reframing, encouraging and empowering them will give you the ability to guide clients in a more focused manner. Learning to use language that supports the clients separate from their diagnosis so that they retain their full identity and continue to or start to believe in their own autonomy, will be a focus of this session.
Motivational Interviewing for Health Behavior Change in Diabetes
This Webinar will provide an introduction to the spirit and techniques of Motivational Interviewing (MI), which is an evidence-based approach to helping clients explore and resolve ambivalence about change and, when ready, to plan for change. MI combines an empathic approach to clients together with powerful behavioral techniques that improve patient outcomes. MI uses strategies that will enhance the patient's own motivation for and commitment to change. As a result, resistance is minimized, self-motivation enhanced, and behavior change is more likely to occur. This session will include a didactic presentation, as well as suggestions for further practice to help participant develop MI skills.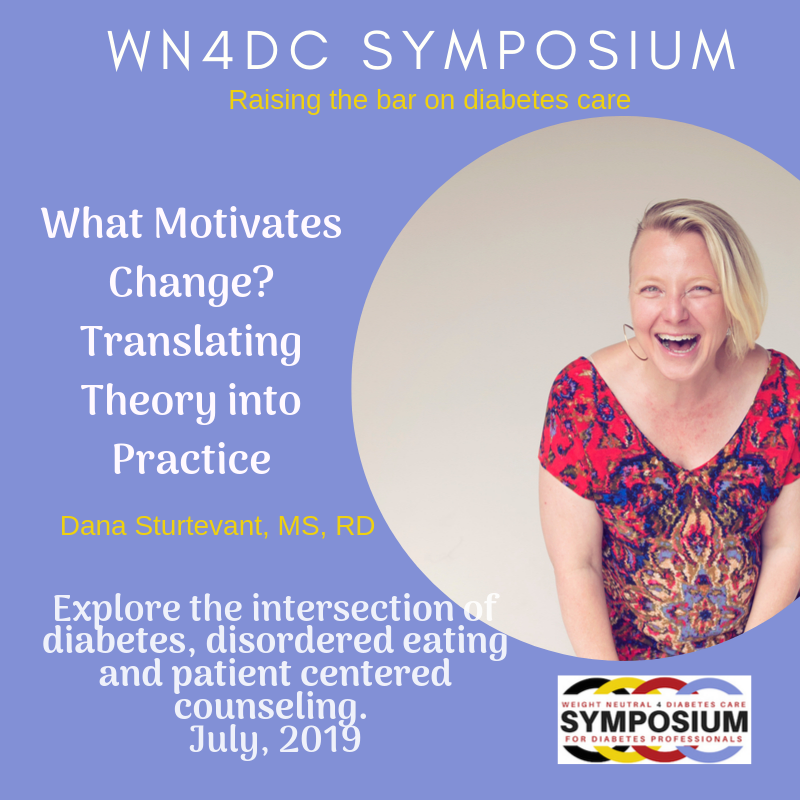 What Motivates Change? Translating Theory into Practice
The conversations that occur between health care providers and their patients are powerful ones, capable of supporting or inhibiting the innate change process that is alive in all of us. Motivational Interviewing (MI) is a state-of-the-art, evidence-based clinical counseling method designed for evoking intrinsic motivation for positive health behavior change. First described by William Miller (1983) and later elaborated in the classic book – Motivational Interviewing: Helping People Change (1991, 2002, 2012) - MI offers a practical, common sense approach for supporting clients in making and sustaining health behavior changes. Originally developed in the drug and alcohol field, over 200 clinical trials demonstrate the efficacy of MI across a range of populations, target behaviors, and medical conditions. In this talk, Dana Sturtevant, MS, RD, will review the theories and principles of MI and offer conversation strategies to advocate for change.